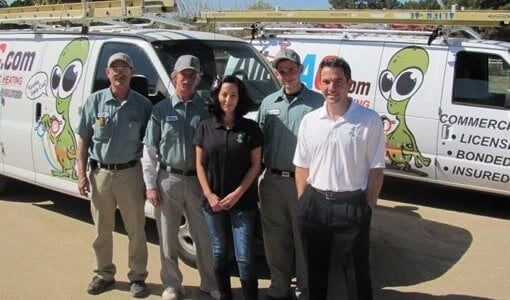 Benefits of Hiring Alien Air Conditioning Company in Phoenix
Air conditioning is essential in Phoenix, but AC systems can be complex and expensive to repair. Hiring a professional HVAC company can save you time, money, and hassle in the long run. Benefits of our HVAC Company for AC Services If you need HVAC services in Phoenix. 602.824.9494. Here are some of the benefits:
Expertise and experience: HVAC technicians are trained to diagnose and repair all types of AC problems. They have the tools and expertise to get your system back up and running quickly and efficiently.
High-quality parts and equipment: HVAC companies use high-quality parts and equipment for all repairs and maintenance. This ensures that your system is operating at peak performance and that any replacement parts will last for years to come.
Cost savings: Professional AC repairs and maintenance can prevent costly breakdowns and prolong the life of your system. This can save you money on expensive HVAC repairs in the long run.
Safety and peace of mind: Attempting AC repairs yourself can be dangerous, especially if you are not familiar with electrical and refrigerant systems. Hiring a professional HVAC company ensures that the work is done safely and efficiently, giving you peace of mind that your system is working correctly.
Phoenix, AZ's Top-Rated HVAC and Energy Experts
At Alien Air Conditioning & Heating, we understand that your HVAC system is essential to your comfort and well-being. That's why we offer a wide range of HVAC services, including repair, installation, and maintenance.
Our team of experienced and certified technicians is available to help you with any HVAC problem you may have. We are committed to providing our customers with the highest quality service at the most affordable prices.
Here are just a few of the benefits of choosing Alien Air Conditioning & Heating:
• No commission: Our technicians do not work on commission, so you can trust that they will give you honest and unbiased recommendations.
•Friendly and knowledgeable staff: Our in-house contact center is staffed with friendly and knowledgeable representatives who are happy to answer any questions you have about your HVAC system.
•APS-qualified, NATE-certified, and SRP-certified: We are certified by the Arizona Public Service (APS), North American Technician Excellence (NATE), and Salt River Project (SRP). This means that our technicians have met the highest standards of training and experience in the HVAC industry.
•Commitment to ongoing training: We believe that ongoing training is essential for our technicians to stay up to date on the latest HVAC technologies and methods. That's why we require all our technicians to attend weekly training sessions.
•Use of the latest technologies: We use the benefits-of-our-hvac-company-for-ac-services-in-phoenix-and Glendale AZ the latest technologies to diagnose and repair your HVAC system. This ensures that we can fix your system quickly and efficiently.
•Photos of your system before and after the job: We take photos of your HVAC system before and after the job to show you what we fixed. This gives you peace of mind knowing that your system has been repaired properly.
If you need HVAC services in Phoenix, AZ, contact Alien Air Conditioning & Heating today. We offer a free consultation, so you can learn more about our services and get a quote for your specific needs.
---
We work with all manufacturer brands, including:
Get Your A/C System Working & Blowing Cool Air Again Contact the Phoenix A/C Experts. 602.824.9494. Our team is experienced in Servicing Any A/C Make or Model in the Greater Phoenix Area.